Diskografi
af Christian Rantsén, Allan Tychsen og Peter Krogh
1959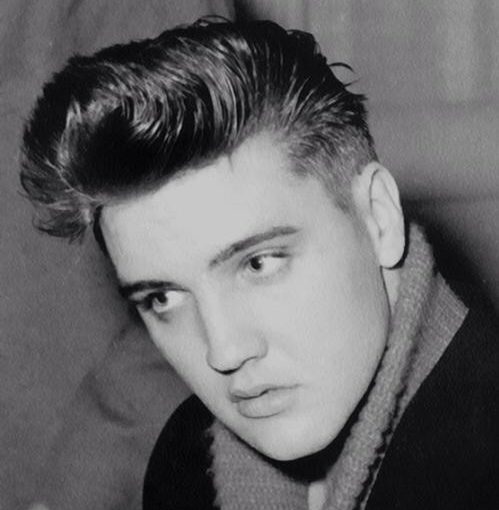 Elvis var udsendt i Tyskland hele dette år, derfor måtte pladeselskabet bruge det materiale de allerede havde på kreative måder.
For LP fans only

LP. Udgivet 23. januar 1959
RCA Victor LPM 1990
Side 1
That's All Right
Lawdy Miss Clawdy
Mystery Train
Playing for Keeps
Poor Boy

Side 2
My Baby Left Me
I Was The One
Shake, Rattle & Roll
I'm Left, You're Right, She's Gone
You're a Heartbreaker

RCA havde næsten intet materiale at udsende, så denne LP blev en lidt underlig blanding af både nyere og tidligere sange.
A Fool Such As I / I Need Your Love Tonight

Single. Udgivet 10. marts 1959
RCA Victor 47-7506
Elvis' version af Hank Snow sangen "A Fool Such As I" var fantastisk og sammen med "I Need Your Love Tonight" var her tale om en stærk single.

A Touch Of Gold Vol. 1

EP. Udgivet 21. april 1959
RCA Victor EPA 5088
Side 1
Hard Headed Woman
Good Rockin' Tonight

Side 2
Don't
I Beg Of You
Endnu en opsamling, denne gang i EP format. Igen for at holde gryden i kog, bliver tidligere materiale genbrugt.

A Big Hunk O' love / My Wish Came True

Single. Udgivet 23. juni 1959
RCA Victor 47-7600 
Elvis var halvvejs gennem sin millitær periode og med denne single som røg ind som nummer 1, kunne ingen være i tvivl om at Elvis nok skulle holde sig på toppen, selvom han var i Tyskland.
A Date With Elvis

LP. Udgivet 24. juli 1959
RCA Victor LPM 2011
Side 1
Blue Moon of Kentucky
Young And Beautiful
(You're So Square) Baby I Don't Care
Milkcow Blues Boogie
Baby Let's Play House
Side 2
Good Rockin' Tonight
Is It So Strange
We're Gonna Move
I Want To Be Free
I Forgot to Remember to Forget

Endnu en form for opsamling af tidligere udsendt materiale, der dog ikke havde været udsendt på LP.
A Touch Of Gold Vol. 2

EP. Udgivet 9. september 1959
RCA Victor EPA 5101
Side 1
Wear My Ring Around Your Neck
Treat Me Nice
Side 2
One Night
That's All Right
Anden del i "Touch of Gold" serien solgte omkring 100.000 eksemplarer.
50,000,000 Elvis Fans Can't Be Wrong
Elvis' Gold Records Vol. 2

LP. Udgivet 13. november 1959
RCA Victor LPM 2075
Side 1
 I Need Your Love Tonight
Don't
Wear My Ring Around Your Neck
My Wish Came True
I Got Stung
Side 2
One Night
A Big Hunk O' Love
I Beg Of You
(Now And Then There's) A Fool Such As I
Doncha' Think It's Time

Coveret til denne LP er blevet ikonisk i historien om de flotteste LP covers i historien. Selve albummet er en klassiker idag