After the deluge
Within a few weeks, things had calmed down enough so I could get to work on that new catalogue. We now had our own six albums, plus Paul had bulk–ordered one from Canada and two from Europe that did not have a U.S. counterpart. We had films and those EP Enterprises items, but we were a long way from filling 48 pages, our goal. Albums, films, and paraphernalia took up fifteen pages. Filling thirty-one more would not be difficult (the front and back cover were for addressing and the order form); there were dozens of Elvis items available and more appeared weekly. Choosing what would sell was the task at hand. Price and ease of shipping were two important considerations. We would not be selling $150 porcelain decanters; we would be selling Elvis jewelry.
Talk about no accounting for taste—the Elvis jewelry that glutted the market that autumn was the worst example I ever ran across. Necklaces, bracelets, pendants, earrings, pins, chokers, rings, you–name–it. For both men and women, in a variety of sizes and styles, and your choice of gaudy, gaudier, or gaudiest. All Elvis, everything Elvis. The only thing missing was "Elvis pennies" for your loafers. Had I thought of that then, I no doubt could have sold thousands.
The Elvis jewelry sold like crazy. We ordered, reordered, and reordered again. I never would have guessed it would be so appealing. I did, however, soon see a concrete example of just popular how these items would be. We journeyed to Milpitas, CA the last week of September for a fan club gathering. The trip was planned before Elvis passed away; I saw it as another chance to get more exposure for our albums. The only things I took to sell aside from our albums were the jewelry and the flasher buttons. Those could be replaced. We could not afford to sell those EP Enterprises items at a convention; they had to be saved for mail order. Per usual, the albums were priced at $5 when sold directly. A notebook for people to enter their name and address was on the corner of our table; this would add to our mailing list. Vicki had a ball, and since I had promised her that whatever we took in was hers, she pitched the merchandise as eagerly and greedily as one Colonel Thomas Parker hawked signed black & white photos of his boy outside the Cotton Bowl in Dallas in 1956 for a mere 50¢ (Truth. A girl I worked with at Kaiser gave me hers when she learned of my passion for Elvis. She couldn't remember even one song Elvis sang except the closing number—"Hound Dog." She remembered Parker, pockets bulging with quarters and half dollars, telling people who handed him a dollar, "I don't have any change. Buy two."). The piles of records slowly dipped; the boxes of jewelry kept getting refilled until there was no more. We had somehow brought exactly enough—there were less than five pieces of each item remaining when it was time to pack up and leave. Sales totaled $2,700; 100 records, with thirty being the "New Year's Eve" LP, brought in a little over $600. The other $2,100 was the jewelry and flasher buttons. I had purchased the different styles by the gross, and cost varied from 57¢ to 83¢ per item. We priced them all at $2.98, the same as the catalog price. Tax included. Darn, I just remembered, I forgot to send the CA State Board of Equalization a check. I just put it on my "To Do" list.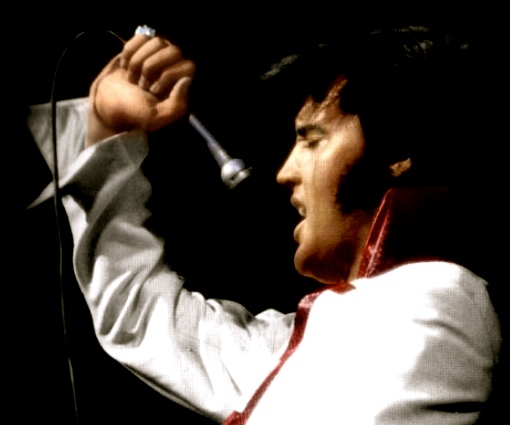 As I packed the car, I again wondered why record sales were minimal. Why did fans prefer spending their money on jewelry? Just what were these people thinking? The stuff was too tawdry and chintzy to wear, it just sat there and didn't say anything, wouldn't you rather have a record you could play over and over? Apparently not. That paradigm still puzzles.
There was no mystery when it came to reordering, which was the first thing I did when we got back home. I purchased a dozen gross of every style. That's 1,728 of each. We needed more of some of them within six months. Now, over thirty years later, it dawns on me. Why didn't I ever think to offer a free piece of jewelry with every album, both at that gathering and in the catalogue?
A new album would wait until 1978; filling the catalogue took precedence. Things just happened to fall in place quite nicely that autumn; we did fill those forty-eight pages and the catalogue sure looked impressive. Forty-four pages of merchandise, everything Elvis. Aside from the merchandise purchased, we came up with a couple distinctive items on our own. After buying a couple thousand Jiffy Bags® for mailing jewelry, Paul had a terrific idea. He suggested we make a "jewelry box." We did. A simple 5 x 3 x 3 (that's a guess, actual size may vary) maroon plastic box with a snap closure was made for us by an injection molding company. A line drawing of Elvis in the '70s, from the neck up, showing the oversized collar that sat atop his jumpsuits, adorned the top. In gold, of course, as befits a king. I then had cardboard boxes custom made to fold around the jewelry box for easy shipping. We offered the jewelry box as a separate item for $1.98 (Our cost was under 15¢, but to get that price I ordered 10,000 of them.). Since the jewelry box and their mailer cost the same as a Jiffy Bag®, orders for jewelry only were shipped in the jewelry boxes. Good ol' Vic, giving things away. Anything to reduce the pile of jewelry boxes, they took up 25% of my largest garage storage area. We were now renting three garages to store inventory: two in Glendale and one in Burbank. Back then it cost $40–$50 a month, and I had twenty-four–hour access.
Albums, films, and paraphernalia took up fifteen catalogue pages; that left twenty-nine pages to fill (The front and back cover were for addressing and the order form, two more inside pages were order forms). I had noticed that photos of Elvis sold well at the Milpitas gathering. I saw an ad in the back of a magazine offering 8 x 10 B &W reproductions for ten cents each. The address was in Hollywood. Larry Edmunds Cinema Bookstore was in Hollywood. They had many different Elvis photos. I made two trips, one to the bookstore, the other to the photo lab. The minimum order was 500; I ordered 1,000 of each of the fifteen photos I had selected. These were various candid shots and stills from the '60s movies that were interesting and not widely published. What I got for that bargain price was ever–so–slightly different than prints made from negatives; that was simply because the reproduction process differed. They were crisp and clear, perhaps a shade less detail than my originals, but completely acceptable. We offered them for $1 each, or all fifteen for ten bucks. All we had to do was sell 150 sets to break even.
To fill a couple more catalogue pages we decided to make available copies of some rare 45s. The five SUN records were what all collectors wanted; the TV Guide 45 was among the rarest of the Elvis promos. Paul had the TV Guide record in his collection and took it to a photo lab to have negatives made of the labels. He shipped them to me and it was a simple matter to have Larry make acetates, and have labels printed. Richard Minor offered the SUN reproductions, there was no sense in doing them ourselves, so we purchased some and traded albums for others. That filled two more pages. These were clearly noted as "reproductions," the price of $10 for a set of the five Sun records and the price of $3 for the TV Guide 45 left no doubt. They looked just like the originals and sold well; we received many thanks for making them available at an affordable price.
Waddell did not press 45s; I went to a presser in Alhambra to have the TV Guide record made. They specialized in 45s, but also made LPs and offered to press albums for me. I was perfectly happy with Waddell, told them so, but left the door open by saying, "If I ever need you to help out that's nice to know." A couple years later Waddell was backed up with orders when we sent out flyers for a new album. The first orders arrived and the normal course of business saw me picking up the finished LPs a few days after the flyers were sent. Doing it that way meant the initial surge of orders helped pay for the new record. When I went over to Waddell's I was told they had received a couple huge orders from Warner Brothers and that their pressing machines would be tied up for the next two weeks. This had never happened before; Vic's reputation for speedy delivery was at stake.
Remembering that firm in Alhambra, I called them to see if they could make some albums right away. They could, and I took a few stampers from Waddell, along with 5,000 covers, and hurried over. The albums were ready two days later, I made two trips bringing them back to Glendale in afternoon traffic, and we started packing. All the individual orders were filled first, then the orders from the smaller dealers that only wanted ten to twenty-five copies. We shipped nearly 2,000 packages in the next three days and then I relaxed; Vic's standards had been met. Almost.
The following month was spent on Elm Street. When a couple dozen packages and scores of letters arrived a week later, all of them complaining that the record was warped, I was horrified. I stared opening the boxes of records that were left, examining each record, and found that over fifty percent of them resembled potato chips more than records. I drove out to Alhambra with the boxes we had left, the station wagon groaning louder than me, and tried to control myself as I went to the main office. "Hi there. I brought back over half of the records you pressed for me. We have a slight problem. Unless you can ship a couple thousand turntables with positraction to my disgruntled customers I need new albums right away. These are all warped; most of them are, and not just a tiny bit."
To them it was a minor problem. "The temperature control in the shrink–wrap tunnel must have been set too high. We'll stack them in the boiler room for three or four days with some other boxes on top of them. That will straighten them out." That worked. I picked up flat records a few days later.
It was an expensive lesson; hundreds of letters arrived telling me of the problem. For those customers I sent a new copy, a postage stamp, and another of our albums. Those who returned the LP got two albums and a check for the return postage incurred. Waddell had gotten back to normal, I had another five thousand copies of that album in the warehouse, and things settled down. We "gave away" a thousand albums to make customers happy and I threw out the nearly four hundred warped records that were returned. On the positive side, all those people learned how Vic takes care of a problem. They might have been upset initially, but their smiles were quickly restored. I rationalized that it was worth every cent extra this episode cost in return for the good will garnered.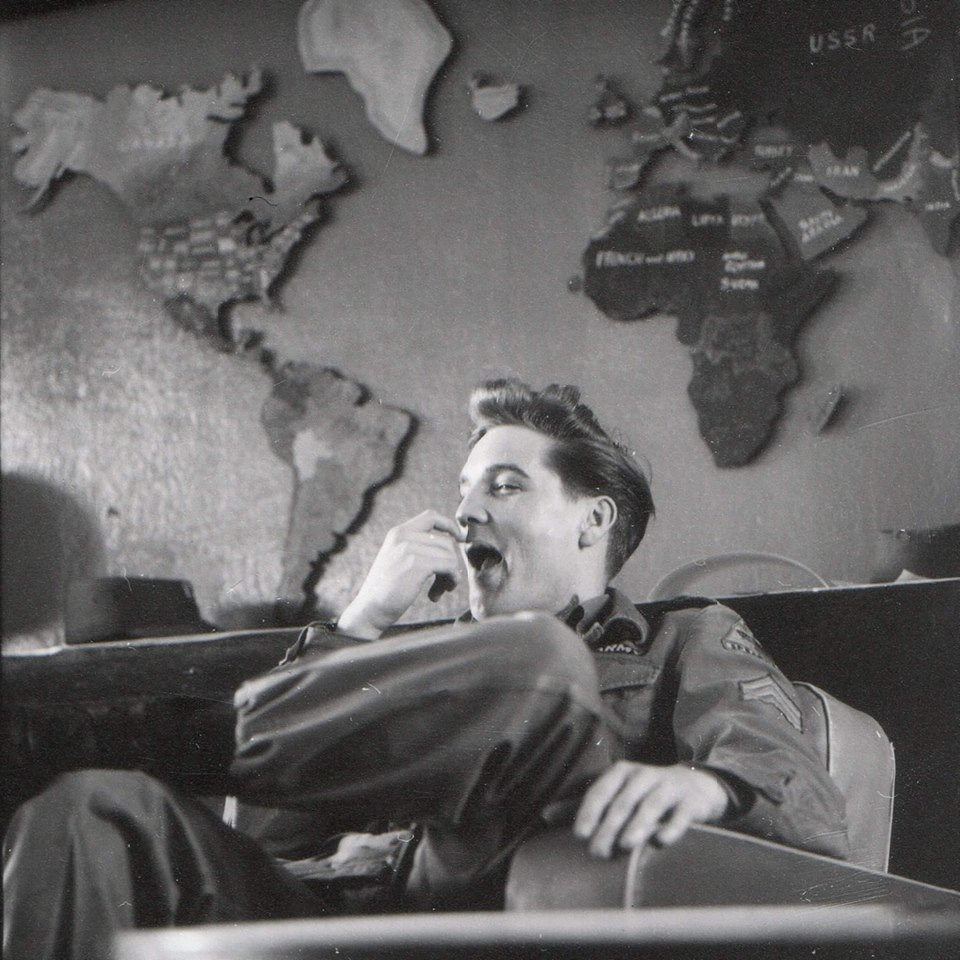 Glen Midcap, whom I had met at the Capitol swap meet, was now part of the team. He had a full–time job, but my offer to let him pick his own hours fit perfectly with his schedule. Glen helped with packing; Linda, Glen's wife, took over the job of keeping the mailing list up to date after "Cary's" friend decided it was just too much for her. Linda's task was daunting: she had to check all the addresses on orders received to see if they were already on our list or needed to be added. Address changes must have driven her batty, but she never complained. Keeping the core list up to date was essential, for these were the people that would be notified first when a new album was ready. Back then, a mailing list was kept on a Rolodex®; by now we had a couple dozen of them, each holding 500 names.
Robert often took packages to the Post Office in the morning and paid the bill at night; this freed me for the running around that was essential to keeping everything in order. The inventory was my job, and it was far more complicated than when we just had a couple records. Aside from making sure we did not run out of catalogue items ordered from manufacturers or distributors, I had to make sure there were always plenty of mailing supplies: tape, boxes in a dozen different sizes, labels, rubber stamps (I had over a dozen different ones by now—C.O.D., Special Handling, Special Delivery, Insured, etc.), Jiffy Bags®, bubble wrap, Styrofoam pellets, and much more. With Paul on the other side of the country, all this was my job. His was to find us new stuff, plus help out any way he could. We debated shipping some records to him and letting him fill orders but it just didn't make sense. I could handle it with help from Glen, Linda, and Robert, and they never complained about the hours. They all wanted to make as much extra money as they could; I paid cash, daily or weekly according to their needs, and was always willing to give them an advance (I'd be owing them again in no time). I made every effort to streamline operations; the packing area had the shipping supplies, LPs, and frequently–ordered paraphernalia within easy reach. Henry Ford would have approved this humble effort at mass production. It wasn't any Bedaux system, Chaplin would never lampoon this, but it was efficient.
We had some exclusive items aside from the records, some goodies that could not be found anywhere else, something to add to the Vic mystique. RCA had put out Elvis pocket calendars for many years and we had between fifty and one hundred of some of those years. We were looking for more, and one night that fall Vicki, Glen, Linda, and I went to a restaurant in Hollywood where, lo and behold, on a table near the front door, there were piles of them. The restaurant was just a few blocks from the RCA Building; someone who worked for RCA must have left them there. Not wanting to be greedy, I simply waited until the hostess went to seat a party and took them all. Vicki and Linda opened their pocketbooks and I shoveled. That filled another page in the catalogue.
A number of "one–shot" magazines appeared during the weeks after Elvis passed away. Paul attempted to order every one in bulk; he was successful in all but one or two cases. Available quantities varied, and some, but not all, could be reordered. More pages were filled; we soon had from 200 to 500 copies of a few different magazines. These were not expected to sell quickly; they were on every newsstand and fans gobbled them up. Still, not every one of them was seen by every Elvis fan. We knew they would be a steady seller over the next couple years, once they were no longer on the shelves. Our biggest seller in that department was a three–issue set of Kung–Fu magazine. Elvis only graced the cover of the first issue, but the story was continued over the next two months and those had a picture of Elvis inset in a corner of the cover. The head offices for this magazine were located close by, on Sunset Boulevard in Hollywood, and I stopped in and inquired about back issues. I doubt they ever sold back issues before, judging from their reaction, and when I said I wanted 250 of each I got their attention quickly. They had less than a thousand of each issue left, sold them to me for 50¢ apiece, and I went back for more every few months until they were gone. I always wondered why they never did another issue highlighting Elvis. I guess there was nothing left to say.
We still needed more items to complete the catalogue; I knew I could add order forms in the middle and fill pages that way. Paul had been in touch with Ger Rijff about a photo book Ger had published in Holland. Ger sent us the negatives and I called around getting prices to print the book. Then, fate smiled upon us, and "Uncle Miltie" showed up in our living room.