Vacating the premises
After working non–stop for nearly two years, the last year being both demanding and hectic, it was time for a vacation. Vicki had been a big help from the start: processing mail, updating the mailing list before "Cary's" friend took over, helping with album layout, and offering input and guidance when I was undecided what choice to make. Before beginning the creation process for the first of the albums the NBC material would yield, I knew we needed to get away. Since we were looking at three albums from the '68 Special, two of them being double LPs, plus two more LPs beyond that, the next year would be spent playing catch–up while simultaneously trying to find still more material for future LPs.
Vicki kept the house immaculate, took some college classes, never neglected Patrick (Our toddler was incredibly creative and independent. Translation: we never knew what he would undo next. That he was an artist was soon evident. Today I'm the proud pappy of a RISD honors graduate. Patrick is an illustrator.), and Lisa had doubled her motherly duties for the last year (I'm just as proud of Lisa, honors grad from Holy Family College where she earned her degree in Education). Vicki deserved more than just a vacation; I wanted us to go somewhere really special.
My first thought was South America. I had recently read an article about Machu Picchu, a site in SE Peru of an ancient Inca city on a mountain NW of Cuzoo. After some deliberation, we decided to head for the Caribbean. We would go to the Virgin Islands, St. Thomas and St. Croix, then spend a few days in Nassau, the port capital of the Bahamas on New Providence Island. We were spoiled Californians to the core by now; the warmth of the sun won out over mountain chill.
I booked our trip with a local travel agent; we would spend three weeks shopping, sailing, snorkeling, and sunning. Finding a good baby sitter is as difficult for parents as it is for businesses to find good employees. When you are lucky enough to run across one, sign them to a lifetime contract. We were fortunate to have two girls, best friends and "A" students, that would look after Patrick and Lisa while we were gone. Robert would stay over each night and get Patrick up and off to nursery school every day. One of the girls would stop by each morning before school to dress Lisa and fix her hair; after school both would come by and fix dinner for everyone, take care of the house, and get Lisa to bed. Robert and Patrick were best buddies by this time; with the girls to make sure Lisa had everything she needed we felt the children were in capable hands. We called every day, often twice, and were always reassured everything was fine. I promised Vicki I would forget all about business the whole time we were gone. I meant it when I said it, but since we changed planes in Miami for the trip to the islands, fate intervened in the form of the Dutch Elvis Fan Club. They would be in Miami when we arrived; with Elvis gone, their annual trip now consisted of visiting Memphis, Tupelo, and Vegas. Ger Rijff and his good buddy Poul Madsen from Denmark were salivating over the NBC video outtakes. I had just recently offered them for sale, but a friend like Ger would get copies for free. Making him wait until he got home to get copies I mailed him just wasn't acceptable. I told Ger I would bring the tapes and my portable Betamax® with me, we would spend an extra two days in Miami, and he could watch my masters. These were one generation better than his copies would be, a big difference in analog material. The digital world, with its perfect copies, was a few years away. Since there were many hours of tape, and knowing everyone who made the trip would love to see them, we had to allow two days for viewing.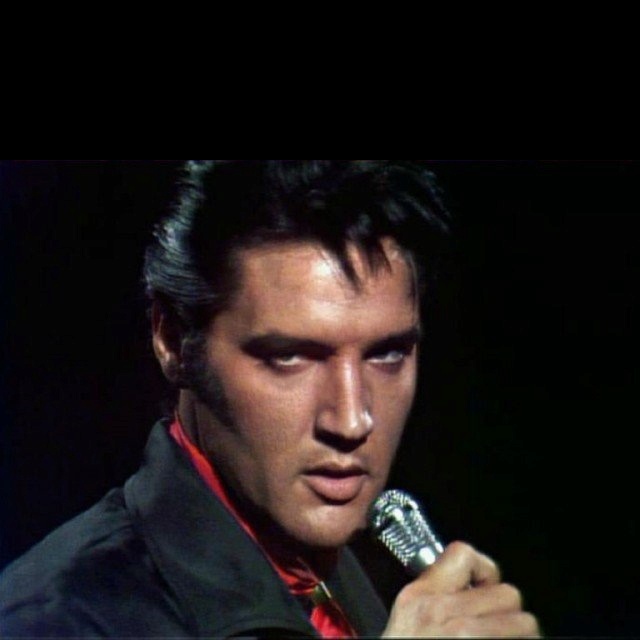 That Miami stop turned out to be the highlight of that year's jaunt for those fans. Ger and Poul rented an extra room just to show the videos; every two or three tapes, depending on the length; they would empty the room and fill it with those who were waiting. Showings continued around the clock, there was always a line outside the door, and all were amazed by what they saw. Vicki accepted the delay without complaint; we spent a couple days sightseeing, shopping, and relaxing. The only bad thing was Miami's weather: we were used to the dry heat of Southern California. It is incredibly humid in South Florida in August; we felt like we needed a shower after just a short walk outside. The balmy island breezes that lay ahead were the perfect antidote.
St. Thomas was first; a duty–free port that was a Mecca for shoppers. We bought linen, knick–knacks, jewelry, Beleek®, and an assortment of Hummel® figurines that were selling for one–third the price they commanded stateside. We went to a luau, a nightclub, did a little swimming and sunning, but mostly the four days in St. Thomas were spent prowling stores offering a wide array of fine quality goods at bargain prices.
Goodbye to St. Thomas, hello to St. Croix, hello to romance. We were booked at the Buccaneer Hotel, a stately inn built almost 100 years before. The architecture was Grand European, just like something from a movie. Dinners were formal—coat and tie for the gentlemen, gowns for the ladies—and the meals were superb. Instead of staying in the hotel proper, we were given one of the few bungalows, stand–alone buildings that were right on the water. Outside our sliding door was a flagstone patio with chaise lounge, table, and chairs. This was ringed by a three–foot high stone wall, beyond which was a drop of about a dozen feet to the water below. The waves lapped gently against the rocks each night, the ceiling fan hummed, the Rattan furniture was elegant, and to say it was romantic does not do it justice. We went sailing, snorkeling, water–skiing, and soaked up the sun. The water temperature was close to 80°, and the ocean was so clear we could see thirty feet below. How perfect was it? We fell in love all over again. Or maybe it was just me. Experience has taught me that one girl's definition of romantic is another's idea of silly sentimentalism.
Next stop Nassau, a place I renamed "Nothingville." If you go to Nassau the place to stay is Paradise Island. That is where the swank hotels and nice beaches are. We were booked into the downtown Sheraton. Quaint, but older than dirt with rooms so small they seemed like closets. Add to that, Nassau is crowded, full of hustlers, and not picturesque. After two days of traveling to Paradise Island to swim and sun, we decided to cut our trip short by a couple days and head home. We missed the kids, would not miss The Bahamas, and got back on a Monday.
Tuesday we were in Las Vegas. I had called Paul, explained our decision to leave early, and said that we would finish up our vacation in Sin City if he would join us. That he did, with Barbara, his latest flame, and we relaxed for three days seeing shows and donating to the casino's coffers before driving back home Friday night.
Saturday morning found us exhausted, as only a vacation can do. I got up with Lisa, always an early riser, and got her fed and dressed. Patrick was used to doing those chores himself by now; he was not yet four and the clothes were often mismatched while the kitchen resembled the aftermath of a fraternity house soiree. But he tried. I waited patiently for Vicki to join us; it was 11:30 when she stumbled sleepily into the living room. With her able to keep an eye on Lisa I had just enough time to get to the post office and get the mail from Box 4213. We had been gone three weeks, spent more than budgeted, and I was anxious to see how many orders had come in during our absence. The other two P.O. boxes in L.A. would have to wait until Monday; at least I could get some inkling of how we fared by checking the Glendale box just a few blocks away. As I eased over to the door Vicki said, "Where are you going?" When I replied that I wanted check the mail before the Post Office closed, she just shook her head. The vacation was over; it was time to get back to work. She knew, as I did, what lay ahead: an incredible amount of work was needed to turn all the material we had unearthed into LPs that would delight Elvis fans. This was what I did; this was what paid the bills. I don't know why I felt so good when I was putting a new album together, and I didn't care. I only knew that I loved it. You don't analyze happiness; you live it. Still, I wished sometimes that our lives were more like that of "normal" folk who had a forty-hour workweek. The nice restaurants we could afford that were once beyond our reach, the toys and clothes for the kids that could be bought without worrying about the other bills, the lovely furniture we had picked up at auctions and trips to Melrose Avenue, L.A.'s center for antique boutiques, all those things had an extra cost: the time this business demanded was taking its toll on our marriage. Vicki had a hard job raising two children and keeping the house spotless. It probably seemed to her that her job was as demanding as mine, perhaps more so in many respects. I would have agreed, but we didn't really talk about it. We should have, but there just wasn't time. Or, we didn't take the time we should have to sort it all out. I was getting all the glory; it seemed to her she was just along for the ride. We had to achieve some sort of balance; I needed to devote more time to the family. There would be plenty of time for that later; right now it was time to get back to work.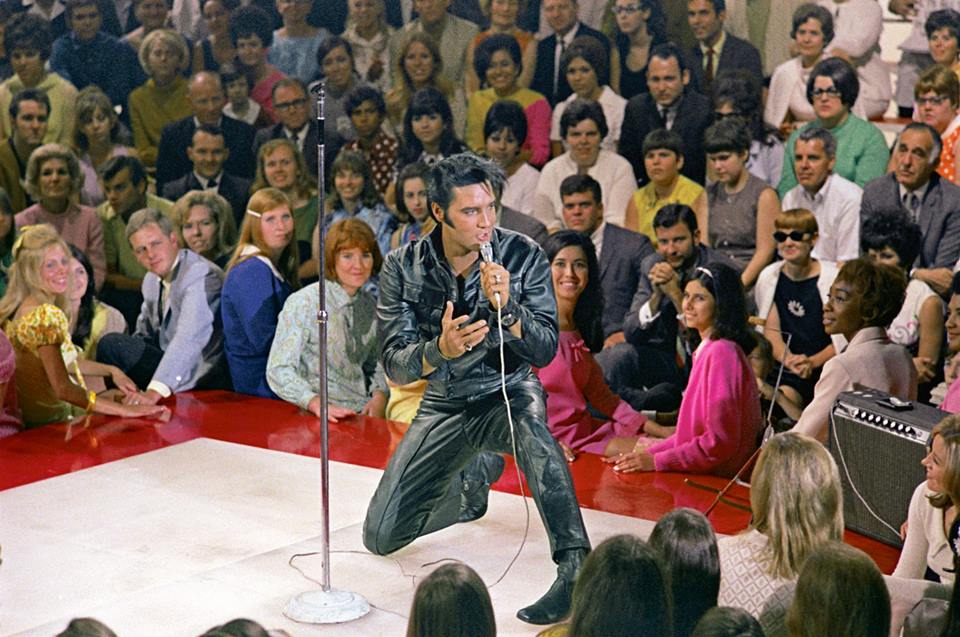 It was Monday when I realized that something was missing; that something being the bag that held all the Elvis NBC videotapes. I could see it clearly, sitting on a chair in the waiting area outside of customs in Nassau. Panicky, I called the airlines and asked if they could try and locate it. A week later, a very anxious week, it arrived at LAX. Was I subconsciously trying to stay in vacation mode and avoid the return to business as usual? One wonders.